Learning gymnastics at home
An intuitive user interface makes it easy to learn gymnastics at home!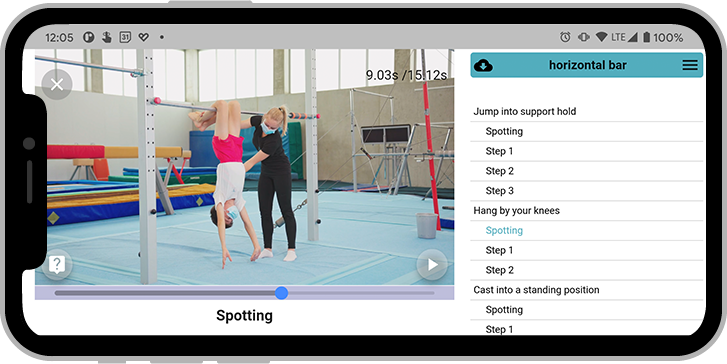 Step by step!
We show you what steps you have to take to learn a skill
grade
Understanding gymnastics movements!
Analyze gymnastic skills, picture by picture, in slow motion.
search
Everyone can use it!
You are a beginner or already have experience in gymnastics? We promise you will learn something new.
local_library
Stay up to date!
Sign up for our newsletter to find out
what's new in the development of the app.
Unsubscribe possible at any time. You can find information about data protection here.